Paul Carter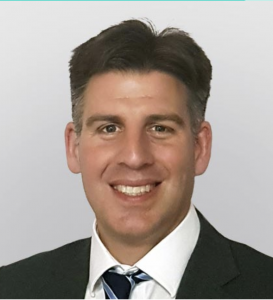 Mr Carter is a Consultant Orthopaedic Surgeon specialising in Hip and Knee Replacements, and Knee arthroscopy (keyhole surgery). His NHS practice consists of Hip and Knee Surgery, including revision and complex Hip replacements. He practices orthopaedic trauma surgery at a Major Trauma Centre.
Mr Carter graduated with distinction from Newcastle-upon-Tyne Medical School in 1994. He remained in Newcastle for basic Surgical training. He moved to the Mersey region in 2000 to complete his specialist training in orthopaedic surgery. Mr Carter is fellowship trained in Hip and Knee surgery, and Trauma Surgery. He completed Fellowships both in the UK and USA.
Mr Carter was appointed as a Consultant at Aintree University Hospitals in 2006. He is now employed at Liverpool University Hospitals after the Liverpool Hospitals Merger in November 2019.
Mr Carter attends and contributes to the weekly 'Complex Arthroplasty Meeting' at Broadgreen Hospital where the region's most challenging Hip and Knee conditions are discussed and treatment plans made. His NHS planned treatment practice is at Broadgreen Hospital.
He contributes to the Orthopaedic Trauma System at Aintree Hospital (Major Trauma Centre site).  He undertakes regular trauma clinics and trauma operating.
Mr Carter teaches all grades of junior doctors regularly and is a clinical supervisor / assessor. He interviews for Liverpool Medical Schools and the National Orthopaedic Registrar appointments (where surgeons are selected for specialist orthopaedic training). He is an examiner for the FRCS(Tr&Orth) exams – the final specialist exam before consultant appointment.
Mr Carter was Clinical Director for Trauma and Orthopaedic surgery at Aintree Hospital for 5 years. This time saw the introduction of the Major Trauma Centre and a large expansion of the department. For 3 years he was Orthopaedic lead at Aintree planning and overseeing the merger of the Orthopaedic departments across Liverpool. A successful Merger was completed in November 2019.
Mr Carter has sat on several National Committees concerning improvements in Trauma and Orthopaedic care in the UK. He was on the British Orthopaedic Clinical Directors Committee for 5 years. He was the North West Representative for the national specialised orthopaedic services reconfiguration between 2013 – 17.
Mr Carter leads research and audit projects. He has published several papers in peer reviewed journals and presented at national and international orthopaedic meetings.
Specialty: Orthopaedic surgery and treatments
Subspecialty: Hip and Knee Surgery
Year of 1st qualification: 1994
Memberships: Fellow of Royal college of Surgeons of England, British Orthopaedic Association, British Medical association.
Current Post: Consultant Orthopaedic Surgeon