Daniel Brown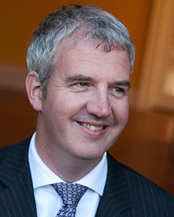 Mr Brown is a Consultant Orthopaedic Surgeon at the Royal Liverpool and Broadgreen University Hospitals NHS Trust specialising in surgery to the wrist and hand, as well as to trauma to the upper limb.
He has a particular interest in the management of patients with wrist trauma and the complications arising from wrist trauma. He also has an interest in treating arthritis of the wrist and hand, particularly rheumatoid arthritis and performs many small joint and wrist replacements. In addition, he has extensive experience in dealing with all aspect of hand surgery, including carpal tunnel, trigger fingers, Dupuytren's disease and arthroscopic surgery.
Mr Brown leads a strong multi-disciplinary team in all the hospitals where he practices and works closely with Hand Therapists, Specialist Nurses, Radiologists, Neurophysiologists and Pathologists.
As well as being a founding partner of the Bone & Joint Centre, located at Spire Liverpool Hospital, Mr Brown works in the Liverpool Upper Limb Unit at The Royal Liverpool & Broadgreen University Hospitals NHS Trust, where he is also the Clinical Lead for Trauma and an Associate Clinical Director of the Trauma & Orthopaedic Department.
Mr Brown is The Specialist Hand Tutor for The Royal College of Surgeons and The British Society for Surgery to the Hand. He is on the Education Faculty of The Royal College of Surgeons of England and is the Educational Lead for Mersey Deanery's School of Surgery. He is also the Regional Programme Director for Core Orthopaedic Training. He holds a Master's Degree in Clinical Education, awarded with distinction and also holds a Post-Graduate Certificate in Learning and Teaching in Clinical Practice, also awarded with distinction.
Mr Brown has a significant research interest and has published many papers in major peer reviewed journals in the fields of hand surgery, trauma and medical education. He has set up and run several randomized trials and participates in the evaluation of new and innovative trauma implants. He has also presented this work at major international orthopaedic conferences, where the work has been awarded prizes and commendations. He has co-edited 2 books and has written several book chapters. He regularly acts as a reviewer for the Journal of Hand Surgery.
Mr Brown regularly is invited to teach, both nationally and internationally, on various aspects of wrist and hand surgery, most particularly the management of distal radius fractures. He has given invited lectures to The British Hand Society, The British Orthopaedic Society, The International Orthopaedic Congress and The International Federation of Societies for Surgery to The Hand.
Mr Brown, graduated from The University of Manchester in 1992, and underwent post-graduate training in Manchester and Merseyside, He subsequently undertook a fellowship in Hand Surgery with the Plastic Surgical Hand Unit at Whiston Hospital before being appointed as a Consultant Orthopaedic Surgeon in 2003. He is a Fellow of The Royal College of Surgeons of England, a member of The British Orthopaedic Association, The British Society for Surgery to the Hand and The British Elbow and Shoulder Society.
Mr Brown is married with 2 young daughters; he enjoys cooking and fine wine. When not working he enjoys skiing, travelling and has a keen interest in photography.
Consultant Information:
Clinic Times: Wednesday AM, Friday PM
Consulting Address: Spire Liverpool Hospital, 57 Greenbank Road, Liverpool, L18 1HQ
Telephone: 0151 522 1860
Email: [email protected]

Year of First Medical Qualification: 1992
Current membership(s): British Orthopaedic Association
, British Society for Surgery to the Hand
 and British Elbow and Shoulder Society
Current NHS/University Post: The Royal Liverpool and Broadgreen University Hospitals NHS Trust
Positions Held: The Speciality Hand Tutor for The Royal College of Surgeons and the British Society for Surgery to the Hand, 
Accredited Educator for the Royal College of Surgeons of England. In 2011, Chairman at the European Upper Extremity Trauma Course, in Amsterdam.  A prestigeous international course with high profile world wide faculty and over 100 delegates from all over Europe, South Africa and South America. In 2010, Appointed to the very prestigeous national position of The Royal College of Surgeons of England and British Society for Surgery to the Hand's inaugral Speciality Hand Tutor, following open competition and interview
Selected Publications:
Physical and Radiographic Evaluation Of The Hand & Wrist By The Junior Doctor.
A Roach and DJ Brown. 
Accepted by Journal of Hand Surgery (European Volume)
Minimising The Risk Of Extensor Pollicis Longus Rupture Following Volar Plate Fixation Of Distal Radius Fractures: A Cadaveric Study.
D Perry, D Machin and DJ Brown
. Accepted by Annals of The Royal College of Surgeons
Outcome Following Coronal Fractures Of The Hamate.
D Wharton, JA Casaletto, R Choa, and DJ Brown. 
Journal of Hand Surgery (European Voume) Feb 2010; vol 35 (2) pp 146 – 149
Flexor Pollicis Longus Tendon Ruptures after Palmar Plate Fixation of Fractures of the Distal Radius.
JA Casaletto, D Machin, R Leung, and DJ Brown
. Journal of Hand Surgery (European Volume) Aug 2009; vol. 34(4): pp. 471 – 474
The University Rollerdisco: An unusual cause of a major incident.
AJ Highcock, K Rourke, D Brown
. Injury Extra, Volume 39, Issue 12, December 2008, Pages 386-388
A Simple Treatment for Torus Fractures of the Distal Radius.
JS Davidson, DJ Brown, SN Barnes and CE Bruce
. Journal of Bone and Joint