Patient Testimonials
At The Bone and Joint Centre we are committed to providing the very best in patient care and the highest standards possible. We constantly look to for ways to improve the patient experience and find ways we might make your stay with us more comfortable. See below some recent Patient Testimonials:
'I am a former Great Britain and England boxer, ABA Elite finalists and 3 x North West and North England champion.
On turning professional I suffered a dislocated shoulder a few weeks before my first fight. I had been having problems with my shoulder for years and years throughout my amateur career. After the dislocation I honestly thought that my career was over as it just didn't feel right, never fully recovered and it kept partially coming out. After speaking with other doctors I was told I would need a Latarjet operation that would most likely end my career.
I was then informed about Doctor Brownson by my trainer who knew somebody who had gone to him for a similar injury and I had heard he was one of the best upper limb surgeons in the country. I booked an appointment with him right away.
On meeting with him, straight away I could tell he had something different about him… he explained everything very clearly giving me advice on the best options and made me feel so much more confident and upbeat that he could do a successful operation to have me back boxing again at the same time outlining all the risks.
I went ahead with the operation shortly after, and after sticking with the after care with Maryke, one of his chosen physiotherapists, only a few months later my shoulder felt completely healed and as strong as ever and I felt ready to get back into the ring. Two months after that on March 10th 2018 I made my professional debut at the echo arena winning every round and the fight comfortably. My shoulder had never felt so good.
I feel confident and completely worry free about it now and I am looking forward to a successful boxing career in the pro ranks.
I cannot thank Doctor Brownson and his team enough and I would definitely recommend him to anybody with any upper limb problems.'
Mike McKay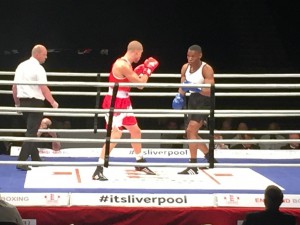 "I would like to thank Mr Brownson and his team for the amazing repair they conducted on my shoulder. Being involved in such a high contact sport I questioned myself wether I'd be able to train and fight again because of the extent of the injury, but the operation was successful and the aftercare was unbelievable.
Now that I am back on track, I can go further and take on my next challenge, and hopefully one day be in the Olympics.
Ari Aristidou
British Judo Champion and three time finalist.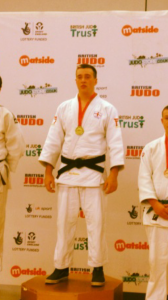 "I hate sitting on the side lines and thanks to the excellent care of Mr Brownson and his team I was able to get back into playing earlier than I had expected, for which I'm really thankful. The same goes for anybody in any profession, being out of action is really inconvenient.
When it comes to our health, we need to be able to trust whoever is looking after us and I felt extremely confident in the treatment I received. The new look Bone and Joint Centrewhere I received my treatment from Mr Brownson feels more like a relaxing hotel than a hospital.
Jamie Carragher
Liverpool FC
I would like to thank Mr Peter Brownson & Jo Gibson for the amazing work they did with my shoulder! From the initial appointment to the surgery and the appointments after, their expert help let me know I was in the best hands. My return to play has been much faster than first anticipated and my shoulder feels stronger than ever. I can now attack the rest of my career with confidence.

Tyler Hamilton Hull City Football Club
Jordan Watterson saw Mr Taylor on his last regular check-up with him and had this to say:
I'd just like to thank you and the staff at the Spire Hospital in Liverpool for your supreme service – it is by far the best patient treatment I have ever received when in a hospital, and I thank you very much for that.

I honestly cannot thank Mr Taylor enough for what he's done for me, I never thought I'd ever be in the position to play football again after having surgery, however I couldn't have asked for a better surgeon or operation and I feel as if I have my normal life back. It been a tough year, but with his and your continued support it's been a lot easier to get though. Sport and and participating in sport is possibly the biggest part of my life, and I am so thankful that after my horrendous injury, I have a future on the football field!

Thanks to you both again
Denise Kennedy had a frozen shoulder which meant she had very limited movement and was in extreme pain. After having keyhole surgery with Mr Peter Brownson at Spire Liverpool Hospitals' Bone and Joint Centre Denise told us:
I cannot believe how much movement I achieved from the keyhole surgery the result was almost instant. I had quite a lot of movement the very next day after the operation and for the first time my pain was manageable.

The difference this operation has made to my personal, work and social life is outstanding. Before I had the frozen shoulder I was such an outgoing person who ran 6 miles 2-3 times a week, attended circuit training twice a week and had a busy social life with friends. Since September 2014 I was so low as I was unable to run, go to circuit training and did not have any interest in socialising with my friends. All I did was go to work, come home and sleep and cry. I was in so much pain I could not describe it.

After my operation with Peter Brownson I couldn't believe the result. The goals I achieved in the time after the operation are:

Driving 2 days later
Dog grooming 7 days later
Light circuit training 12 days later
Stopped taking any medication for pain relief 3 weeks later
Discharged from physiotherapist 5 weeks later
Back in the gym and street running 5 weeks later
Maryke Neilson, who is a specialist shoulder and elbow physiotherapist at Spire was my allocated physiotherapist and was so professional and thorough at all times. She filled me with so much confidence each time I visited her.

For the surgeon, operating is just a day at the office but I wanted to convey to you the positive impact it has had on my life. I very rarely have any pain (unless I sleep on the affected shoulder for too long) and I now have my social life and keep fit life back. Most importantly I no longer have to take any medication.

Thank you from the bottom of my heart. I want this message to let others and give them hope that there is life after a frozen shoulder.

Thank you both for everything

Denise Kennedy
For 18 months I had agonising pain in my right shoulder extending into arm unable to move it most of the time, I had many sleepless nights. Physiotherapy gave no relief, I was referred to Mr Peter Brownson at Liverpool bone and joint clinic at the spire. I was filled with confidence he could help me from 1st appointment,when he explained to me it wasn't anything nasty, if honest we all think of worst it could be. After scansand x-rays, Mr Brownson told me what he could do to make me pain free he is so professional but understanding. I had surgery in feb, right subacromial decompression and complete ACJ resection.

I went home same day with a sling, I had nerve block so had no pain and felt good. 24 hours later I went back for physiotherapy which continued weekly, I am completely pain free and have full use of my arm and this is within 3-months. I am 68 years old and I have nursed all my career in intensive care,so I will say we are extremely lucky to have  a surgeon with his skills professionalism and kindness in Liverpool, every patient counts private or like me NHS. Thank you so much.
Glenis Fisher
You may or not remember me Frank Booth, that old bloke who was interested in rock climbing. I am now 70 and those shoulders that you sorted out for me are still going strong.
Still climbing twice a week and enjoying every minute. Best wishes and thank you.
Frank Booth
I am a former Paralympic Powerlifter. Unfortunately, 23 years ago I had to retire from the sport I loved due to shoulder injuries. The injuries had left me having difficulty in transferring to and from my wheelchair.

In those 23 years Mr Brownson has helped me to manage and maintain my injuries without reverting to surgery. I feel that without the treatment and advice Mr Brownson has given me, my quality of life would have suffered.

James Jamieson
As part of the ongoing development to ensure that the Bone and Joint Centre meets the needs of its patients we  developed a patient questionnaire based on the experience as a patient. The overall results for the treatment and care for patients whilst at the Centre can be found below: