Christopher Walker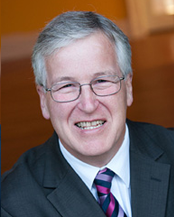 Chris is a Consultant Orthopaedic Surgeon with a particular interest in conditions of the foot and ankle. He has extensive experience, spanning more than 20 years, which includes arthroscopic (keyhole) and open surgery, together with external fixation techniques for complex deformity correction. He treats a range of conditions from sports related injuries in professional footballers and rugby players to removing bunions and re-aligning toes. He is frequently called on to provide second opinions and surgery for complex problems.
Chris studied at the University of Liverpool, qualifying in 1981and undertook seven years of his surgical training in London and completed this in Liverpool. Prior to taking up his Consultant post he visited foot and ankle centres in the USA at Oakland, Seattle and Baltimore. Chris was appointed to the Royal Liverpool University Hospital in 1994 where he built a dynamic team and it has been designated a Centre of Excellence for foot and ankle surgery by Stryker, a world leading medical technology company. Surgeons from around the world come to observe and this stimulates discussion and learning. The ethos of team working has been extended across to Spire Liverpool Hospital where he is one of the founding partners of the Bone and Joint Centre, a "one stop shop" for all types of orthopaedic conditions. Their main focus is to provide patients with the highest standards of treatment. They have learnt a great deal about what they believe are the best ways to look after patients ensuring each person gets the care they need.
Chris has achieved wide recognition in the world of foot and ankle surgery and runs a BOFAS registered Fellowship for surgeons and regularly lectures at national and international meetings. He is a Co-Director of the Liverpool Advanced Foot & Ankle Cadaver Courses.
He was Chair of the Scientific Committee and then became President of the British Orthopaedic Foot and Ankle Society in 2007. He was Director of the Society from 2009 to 2011. Chris was awarded a Fellowship (Ad Eundem) of the Faculty of Sports and Exercise Medicine of the Royal College of Surgeons of Ireland in 2016 in recognition of his contribution to care of the injured athlete.
He has provided opinion for radio and newspaper articles and provided commentary on the effects of high heels on the foot in Channel Four's "Embarrassing Bodies".
Chris is married with three sons and enjoys cycling, sailing and skiing
Consultant Information:
Clinic Times: Tuesday PM
Consulting Address: Spire Liverpool Hospital, 57 Greenbank Road, Liverpool, L18 1HQ
Telephone: 0151 522 1860
Email: [email protected]
Website: www.footcentre.co.uk
Year of First Medical Qualification: 1991
Current membership(s): British Orthopaedic Foot and Ankle Society
 British Orthopaedic Association
Current NHS/University Post: The Royal Liverpool and Broadgreen University Hospitals NHS Trust
Selected Publications:
Langford, R.M.; Ferris, B.D.; Walker, C.R. 
Tracheal Shift: A New Sign in Cervicothoracic Dislocation.
 British J. of Accident Surg. (Injury). 1989
Investigation of the 3-Dimensional Morphology of the Bone-Prosthesis Interface using a Confocal Scanning Light Microscope - M.Ch.(Orth) Degree, University of Liverpool, 1990
Goodacre, T.E.E.; Walker, C.R.; Jawad, A.S.; Jackson, A.M.; Brough, M.D. Donor Site Morbidity following Osseocutaneous Free Fibula Transfer. British J. of Plastic Surg. 1990.
Ferris, B.D.; Walker, C.R.; Jackson, A.M.; Kirwan, E.O'G.
 The Orthopaedic Management of Hypophosphataemic Rickets J. of Paediatric Orthopaedics 1991.
Walker, C.R.; Ransford, A.O.; Stevens, J.M.; Crockard, H.A. Atlanto-axial Subluxation: In situ Fusion Resulting in Progressive Neurological Deficit. Spine 1992.
Cunningham, R.; Walker, C.R.; Ridgeway, E.
 Prosthetic Hip Infection associated with a Penicillin Tolerant Group B Streptococcus J. of Infection 1992.
Johnson, R.; Walker, C.R.; Harvey, I.; Barry, K.; Elloy, M.A. 
Five to Eight Year Review of the Johnson-Elloy (Accord) Total Knee Replacement J. of Arthroplasty 1992.
Gash, A.; Walker, C.R.; Carty, H.
 Complete Photopoenia of the Femoral Head on Radionucleide Bone Scanning in Septic Arthritis of the Hip Journal of Radiology 1995
Palit, A.; Ritchie, D.A.; Gupta, N.; Walker, C.R.; Helliwell, T.
 Pictorial Review of Diabetic Foot Infection . Eur Radiology 2000
Santini, A.; Walker, C.R.
Fusion of the First MTP Joint using a Low Profile Plate Foot & Ankle Surgery 2001
Padmakumar, C.; Ritchie, D.A.; Walker, C.R.
 An Abnormal Joint between Medial Malleolus and Navicular – A source of late onset pain in treated CTEV. 
Foot & Ankle Surgery 2001, Vol 7(4). 207-215
A Sinha, SP Sirikonda, N Giotakis, CR Walker Corrective Lengthening fibular osteotomy in mal-united ankle fractures Foot and Ankle International. 2008, Nov. 29(11). 1136 – 40.
SKV Pydah, EM Toh, SP Sirikonda, CR Walker The correction of the intermetatarsal angle following fusion of the first metatarsophalageal joint: What can we expect? Foot and Ankle International. 2009, May. 30(5) 415-418
EV Wood, CR Walker, MS Hennessy First Metatarsophalangeal Arthrodesis for Hallux Valgus Foot and Ankle Clinics June 2014Volume 19, Issue 2, Pages 245–258
MT Nagy, CR Walker SP Sirikionda Second-generation Ceramic First Metatarsophalangeal Joint Replacement for Hallux Rigidus Foot & Ankle International July 2014.
W Harrison, CR Walker UK Controversies and Trends in Bunion Surgery Foot and Ankle Clinics. June 2016; Volume 21, Issue 2, Pages 207-17